This is a fun family game that reveals lifes socioeconomic differences. Everyone is not born with the same opportunities. Therefore, it is up to each player to make the best out of their situation and find a way to navigate the game and win. You can win the game by investing in real estate, obtaining an education, investing in stocks or bonds, public lottery, or by sheer luck. This is an exciting game with twists and turns, surprises, and ups and downs.
Socioeconomic

Awareness

Education Importance

Budgeting

Investments

Business

Negotiation




Family Interaction

Teaching Opportunities

Choices

LIFE!
The Life Card is for anyone who loves the interaction that comes with a comprehensive game. Parents will dive into the issues on decision making and teachers will love the idea of finance and budgeting. There is also a morale concept that uncovers the reality regarding our socioeconomic differences in society.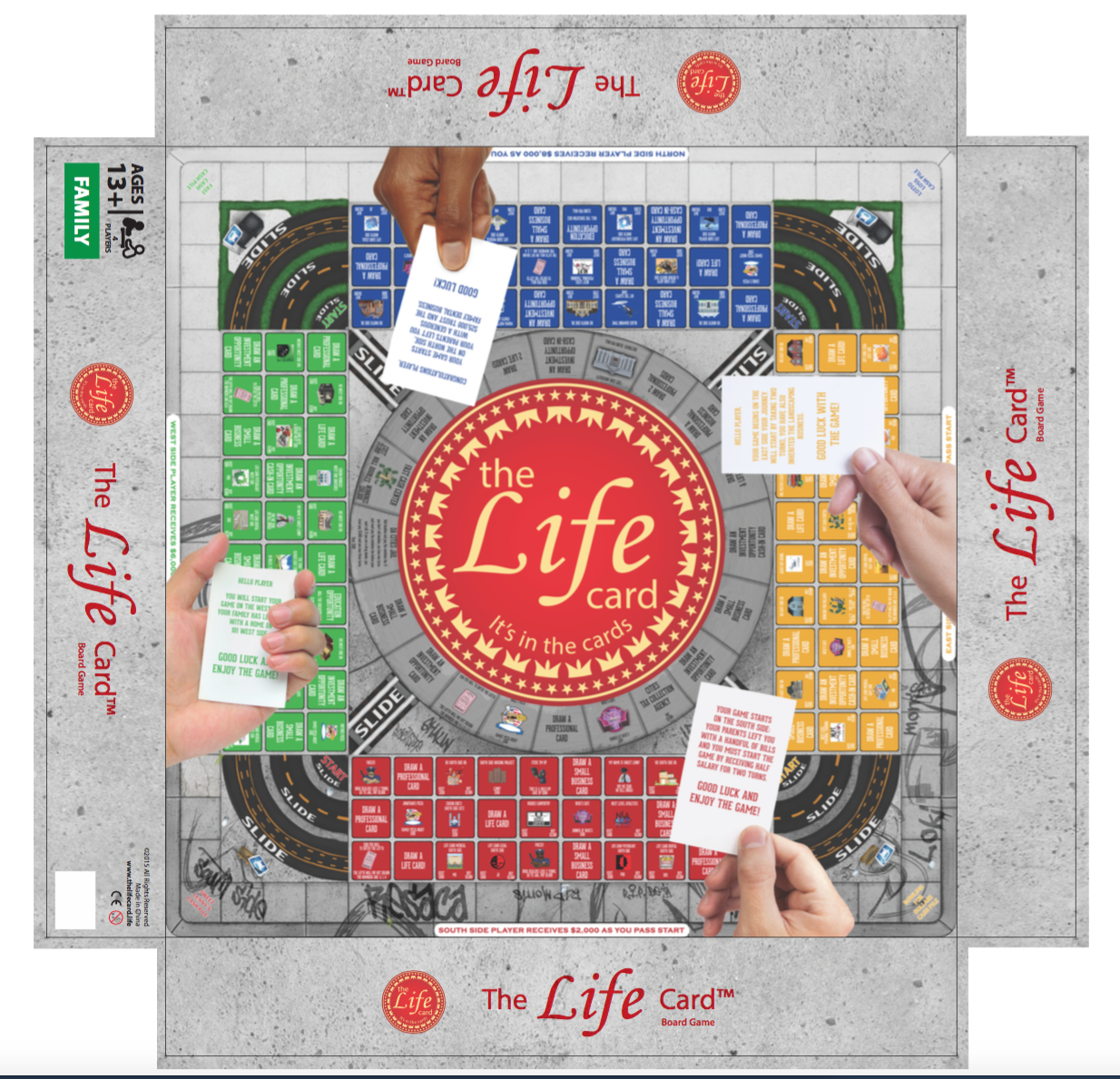 Board games seem to be a lost art. I love playing board games with my family and friends. It is a way to connect, debate, argue and have fun. With technology and computer games, face to face interaction must remain a part of family traditions.
The Life Card is more than just a game. It is a tool to teach awarness to those who play it. The cards are representative of the socioeconomic differences between classes in our society.
Order a copy, set a side a few hours, and sit and play this fun game with your family. Thank you for your support.